Countless risks, legal issues, as well as disagreements because of which your customer refuses to pay may arise in the field of carriage by road services!
Based on our professional experience and knowledge in matters related to carriage by road sector, we know how important building a sustainable relationship for successful cooperation is. Therefore, we are able to help you in all the legal proceedings, from conducting negotiations with the debtor to the recovery of debt.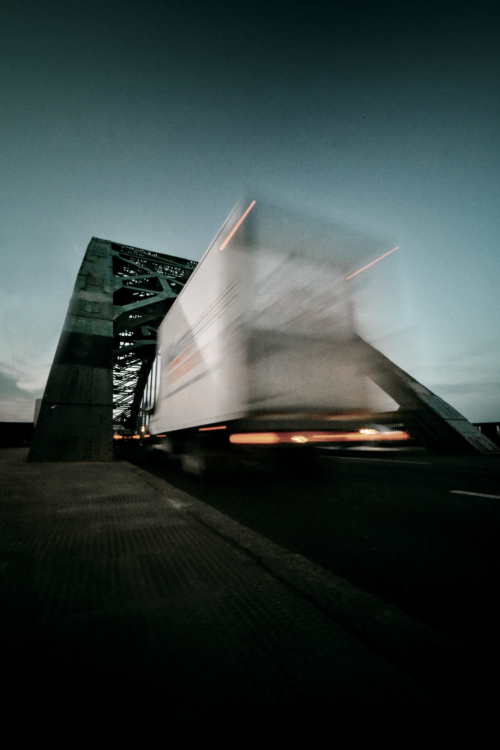 Our main principles
High sense of responsibility in all legal processes
Legal certainty and introduction of results-orientated system
Operative assessment of problem situation and efficient resolution
Parties involved in carriage by road sector frequently face several risks and problems caused thereby, for example, consignors face problems related to the selection of the route, delayed payment for services, inaccurate drawing up of the transport contract and CMR delivery note or specification of partial value of freight in documents. Whereas, carriers and forwarders may find themselves in various complicated situations both at the stage of freight loading and unloading, as well as during the transportation of freight, if incomplete contracts and incorrectly filled in CMR documents have led to idle standing or impairment in freight value. 
Laws
Just as any other sector, carriage by road sector is also governed by several laws, which are significant and binding to every participant of the carriage by road sector. It is important to know your rights in every process of carriage by road sector to avoid risks of a legal nature or find a justified resolution in the case of disagreements.
Laws worth having a good knowledge of: 
Legal problems in the future?
We carefully follow the future challenges in the field of carriage by road services, especially due to the reason that the development of technologies increasingly changes the previously established business models, and unplanned problem situations arise in matters concerning both the consignors and carriers, as well as forwarders. 

General sectoral problems
No contracts on carriage are drawn up, opinion that CMR or bill of lading serves as a contract itself, forgetting that intermediaries of various kinds (forwarders etc.) are not specified in the CMR. 
Electronic invoices are sent to e-mails without a concluded contract without receiving any confirmation.
The fact that the invoice is a continuation of a contract and not an independent business document is forgotten about.
Incorrect filling in of the CMR, incomplete information, leaving empty mandatory fields, which prevent the full understanding of carriage.
Attempts to save funds at the expense of various types of insurance.
Carriers' problems
No carriage contract is drawn up.
No conditions on idle standing are agreed upon and no price is clearly specified.
Incorrectly drawn up CMR or CMR containing incomplete information on the carrier.
No direct business relation with the consignor, since everything is drawn up "through" forwarders, who are usually in fact intermediaries.
In the case of disputes, it is not possible to agree on the responsibility of the consignor, if the CMR documents do not include all the intermediaries; furthermore, there are no contractual relations with them.
Even after rendering a court judgment, the recovery of losses from forwarders is mostly impossible.
Forwarders' problems
Just like the carriers, forwarders also face several risks and problems, since, in practice, they are frequently intermediaries or a chain of intermediaries between the consignor and carrier, however, they do not usually possess the functions and responsibility of forwarders.
Consignors' problems
Failure to specify the actual value of freight in the CMR to save costs, thus preventing recovery of the full value in the case of loss or destruction of the freight.
Situations we face in court
Intermediary or forwarder ignores the carrier's invoices.
No contract has been signed and concluded.
No information on the forwarder's CMR is specified.
Lack of evidence that the intermediary has been provided a service subject to payment.
Contesting invoices by the consignor, since there is no contract, order or other necessary documents, which would show that the consignor has accepted the price of carriage.
False and/or unjustified claims regarding delays, freight damage and other problems, since the carrier does not have a CMR with a note confirming the delivery of freight.
Recommendations
Cooperation or order contracts are to be entered into with all the customers, including the most essential information therein.
Mutually signed orders are to be ensured, which is the only way to identify the duty of payment.
Trustworthiness of the carrier's intermediaries is to be verified to avoid possible losses in relation to freight carriage.
Remember that a unilaterally issued invoice is not evidence to claim payment from the debtor!
We recommend sending reconciliation acts at least on an annual basis to identify defaulters on a timely basis.
Strictly follow the principle of overdue periods not exceeding 60 days. After 60 days, do not hesitate, and transfer the case to the recovery of debt!
How can we help?
To fix and introduce procedures, which would prevent the delay of payments for a period exceeding 60 days after the date of the invoice. 
To take over full communication with the debtor – to remind one of outstanding liabilities, at the same time warning of further consequences in the case in question. During our dialogue with the debtor, we always try to reach the point that the debtor enters into such an agreement, which prevents its business from interruption, in parallel ensuring the shortest possible term for the full settlement of liabilities.
To resolve disputes and look for compromises, which would be equally binding to both parties and include strictly developed provisions and criteria for the repayment of debt liabilities.
Experience
Our experience in the field of carriage by road business makes us valuable cooperation partners for any transport company registered in Latvia. We can help you in all the legal processes, from conducting negotiation with the debtor to the recovery of debt!